Holiday Health Hampers 2022
November 7, 2022

-

December 1, 2022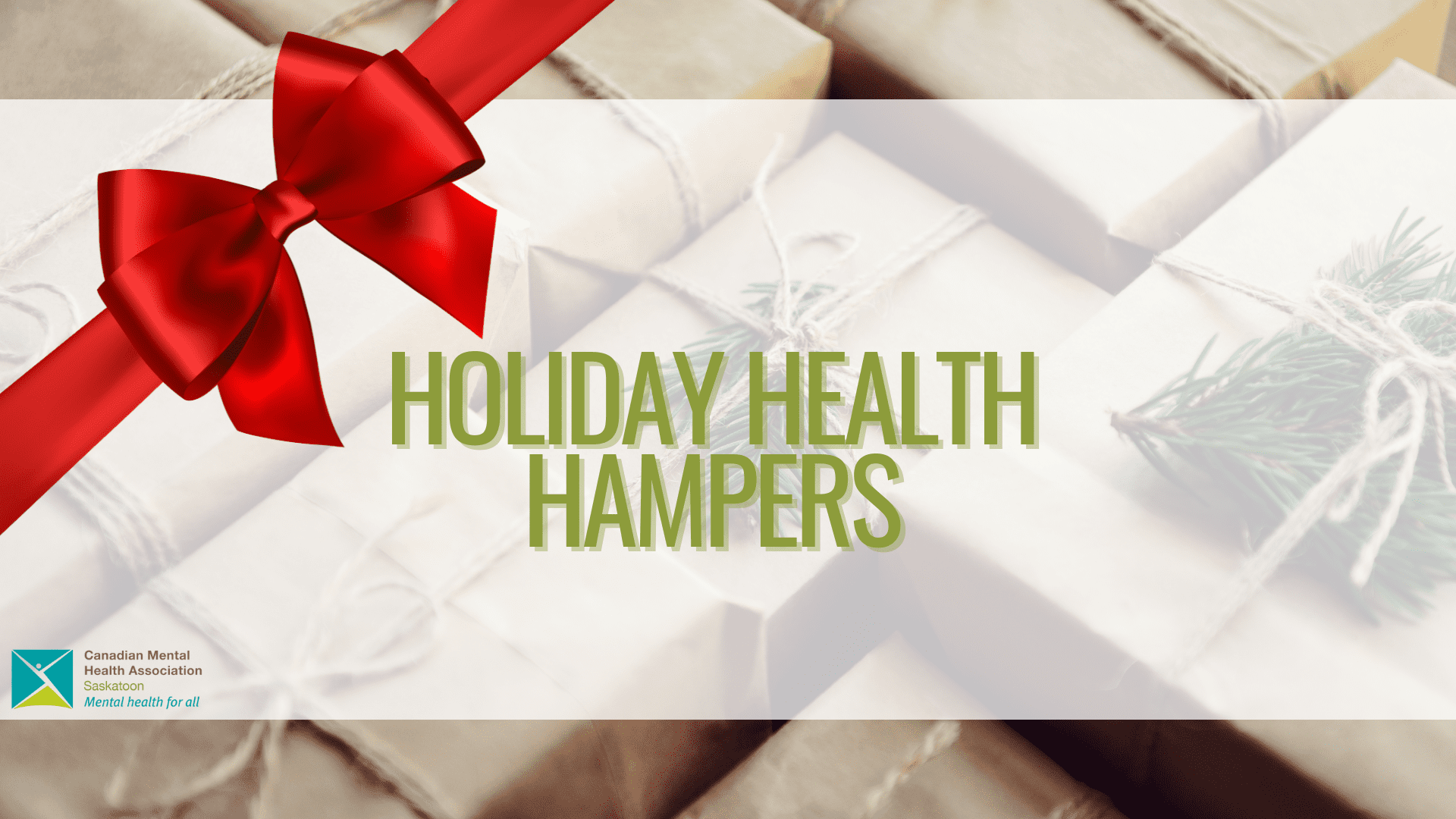 Holiday Health Hamper Nominations are now closed for the 2022 season.
Due to an overwhelming response, we have filled each spot we have for the holiday health hampers! Thank you to everyone who nominated their loved ones. If you are able, we are still accepting donations for the holiday health hampers.
The holiday health hamper is a package full of activities that focus on wellness over the holidays. This can be a tough time for many. It is not always full of joy or excitement and often anxiety, loneliness and other frustrations creep in.
CMHA hopes that the wellness activities provided in the hampers will help to ease the challenges that the holiday season can bring, as well as offer support in maintaining positive well-being.
Donate a Holiday Health Hamper to someone in need.
If you would like to donate a hamper to someone in need, tap here to go to our donation page. Please choose the Holiday Health Hamper ($60) tab and your funds will be allocated to the hamper project. Thank you giving the gift of mental health!
Questions? Please contact our Executive Assistant, Adelle at 306-384-9333 or info@cmhasaskatoon.ca.