Our Team
After finishing my university degree at the University of Alberta, I've been privileged to work for non-profit organizations throughout my career. Starting in Lloydminster, Alberta and then working in Saskatchewan and British Columbia in the areas of service delivery, advocacy, and policy development. I've been able to contribute to local, provincial, national and international work regarding human rights and vulnerable people. As an Executive Director of two provincial advocacy organizations and now as the ED of Saskatoon, my beliefs in full inclusion, equality, social and economic justice and the right to access services remain at the core of everything I do. Saskatoon is my home and I love living here. I value the close-knit nature of our community and our shared commitment to building a city and province that includes everyone.
I am the Job Developer at CMHA. I try to give people tools and skills to find and keep a job. At the office you can find me running up and down stairs, asking which side of the paper goes in the scanner and during a pandemic what the code is for the Zoom call. I like animals, soccer and occasionally, my kids. I believe that success is achieved by thinking before you act, collaborating with like-minded people, doing what you say you will do, not making promises you can't keep, and finding people who will build you up.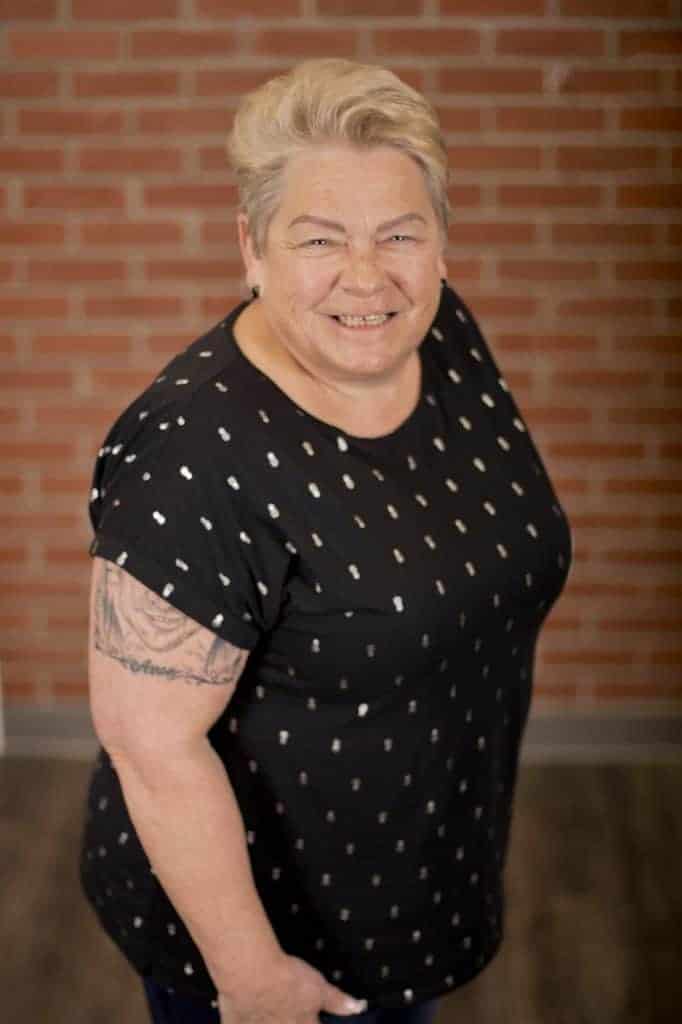 I have worked for CMHA Saskatoon for over 27 years in various positions. I now work half time in an education role and facilitating Mental Health First Aid Basic, Adults Interacting with Youth, and Seniors Mental Health First Aid. I am a strong advocate for persons dealing with mental health issues, and over the years have been committed to reduce stigma and disseminate false beliefs associated with many mental health conditions. I am a firm believer that people can listen, learn and act positively toward individuals who are struggling. I was also a Vocational Counselor for over 25 years working with individuals to help them on their journey towards recovery. This incorporated many different directions for individuals because everyone is unique. I want people to see that mental health problems should not stop them from progressing forward whether it is through education, employment, volunteerism, etc. My heart has always been with mental health and CMHA Saskatoon!
Brenda
Mental Health Trainer & Facilitator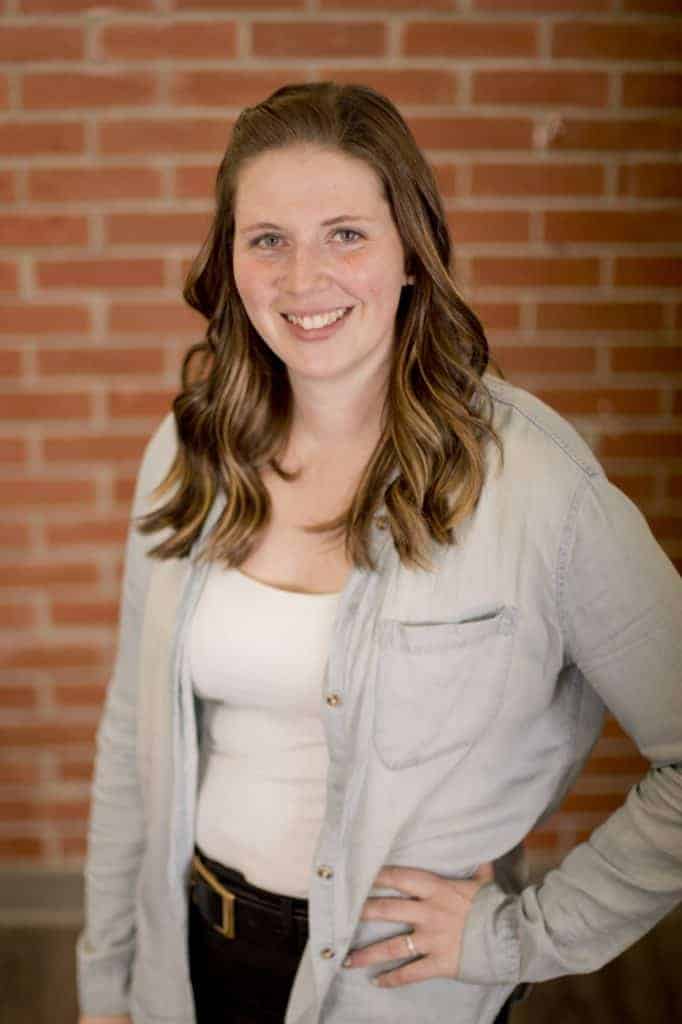 I was welcomed into the CMHA family during my social work practicum in 2016 and have been fortunate to be employed here ever since. My primary role at the Saskatoon branch is to provide workplace wellness presentations in the community as well as facilitate Mental Health First Aid training. More recently, I have been tasked with creating our first online learning platform, where we will be expanding our presentations to include a variety of mental health topics for everyone to access.
My knowledge and experience result from both my work and personal circumstances, mental health challenges are something that have impacted my life from an early age and I am honoured to have the opportunity to support individuals navigating their wellness needs in the community. Outside of work, I am a proud mom of two wonderful children, a dog named Bosley, I love playing volleyball year round and I will do pretty much anything for ice cream.
Chalaine
Workplace Wellness Facilitator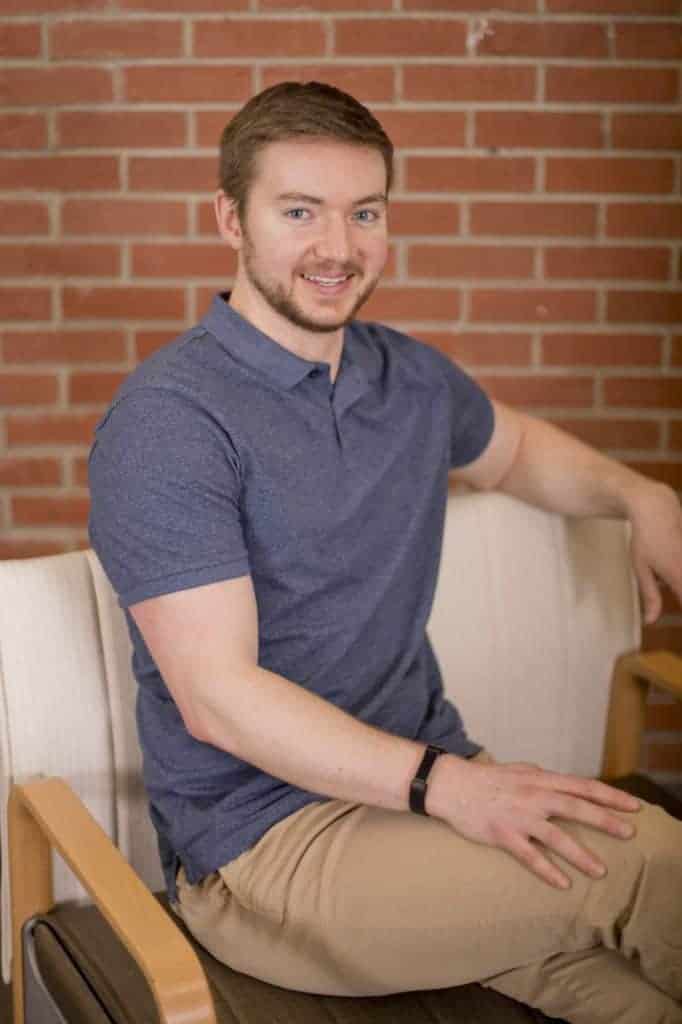 I graduated with a Bachelor's degree in Social Work and started a career with the Canadian Mental Health Association. Just like everyone on this planet I have experienced ups and downs with my own mental health. The process of understanding how I can stay well is what inspired me to help others who might be struggling and need more support. At CMHA, myself and Max (my dog) offer support to clients by helping with employment, facilitating an anxiety support group and providing general mental health support. My favourite hobbies include tennis, virtual reality, learning something new, watching The Office, and spending time with my family, dog and close friends.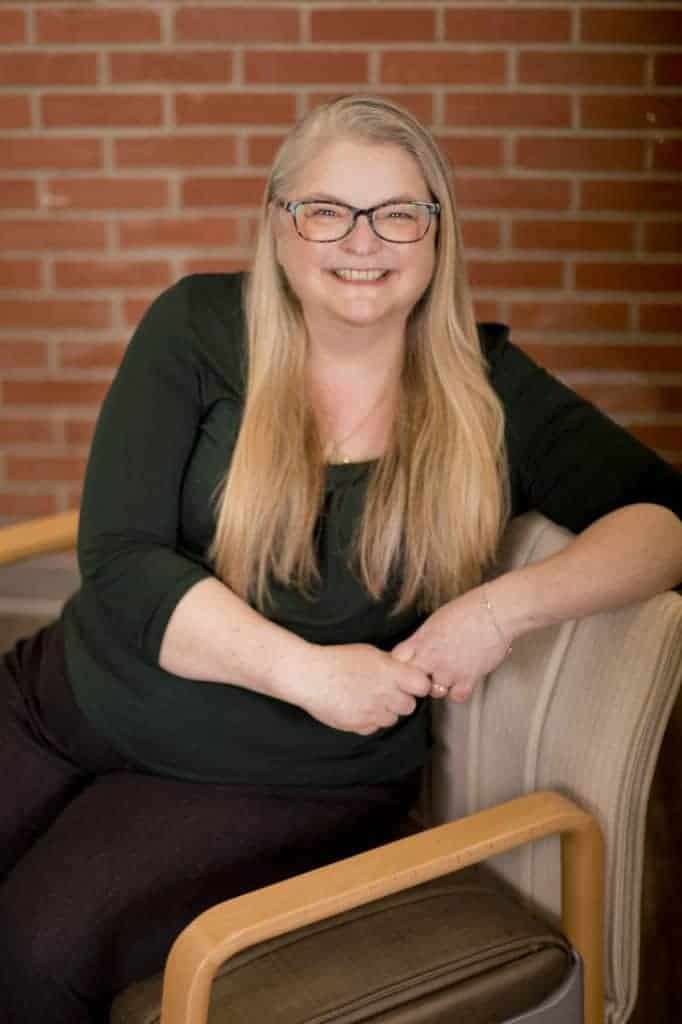 I have been involved in the Saskatoon non-profit and charitable sector for more than 25 years, working in resource development, fundraising, volunteer management, training and facilitation.
My focus is helping build our community's capacity to care for itself and our most vulnerable neighbors. I am the "fun"draiser at the CMHA Saskatoon Branch. My philosophy is to engage and educate, encouraging the sharing of resources through the deepening of relationships and partnerships.
This is my 2nd time working with CMHA Saskatoon and it is my heart-string cause. As a person navigating anxiety and depression, I can empathize with the needs of people who access programs and services at CMHA. My mission in life is to encourage others to join me in working toward better mental health for everyone and to ensure CMHA is here long after me.
Outside of my professional life, I volunteer as a judge and coach for the sport of synchronized swimming, an organization I have been involved with since 1971. I have earned two degrees in Literature from the U of S and am a recent graduate of the Leadership Saskatoon program (2018). I share my life with my "boys", Don Ewles and Simon B Underfoot, the cat (the "B" stands for Bitey).
Margot
Director of Development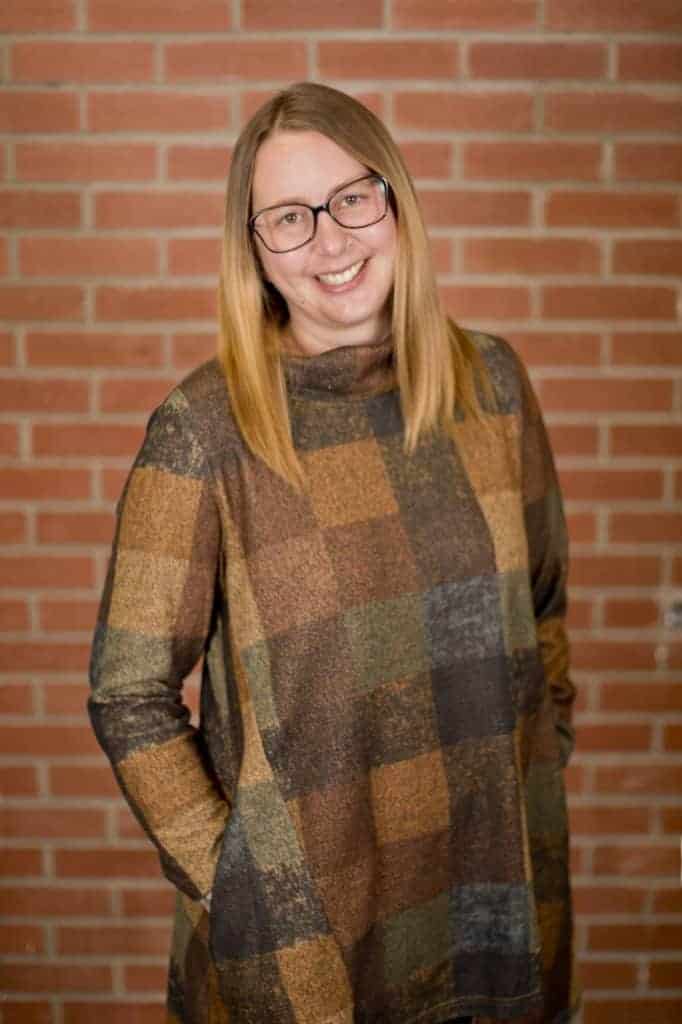 I graduated from the University of Regina with a Bachelor of Social Work. I have been with CMHA Saskatoon since 2007 and am our Program Director. I have always had a passion for mental health and wellness and working at CMHA has truly been an honor. The resilience and strength that I am privileged to witness daily remind me of why I love working in the mental health field. In addition to my work at CMHA, I have a wonderful husband and a little boy that lights up my world. I have also volunteered with local dog rescues since 2011 and am a strong advocate for animal rights.
Morgan
Director of Programs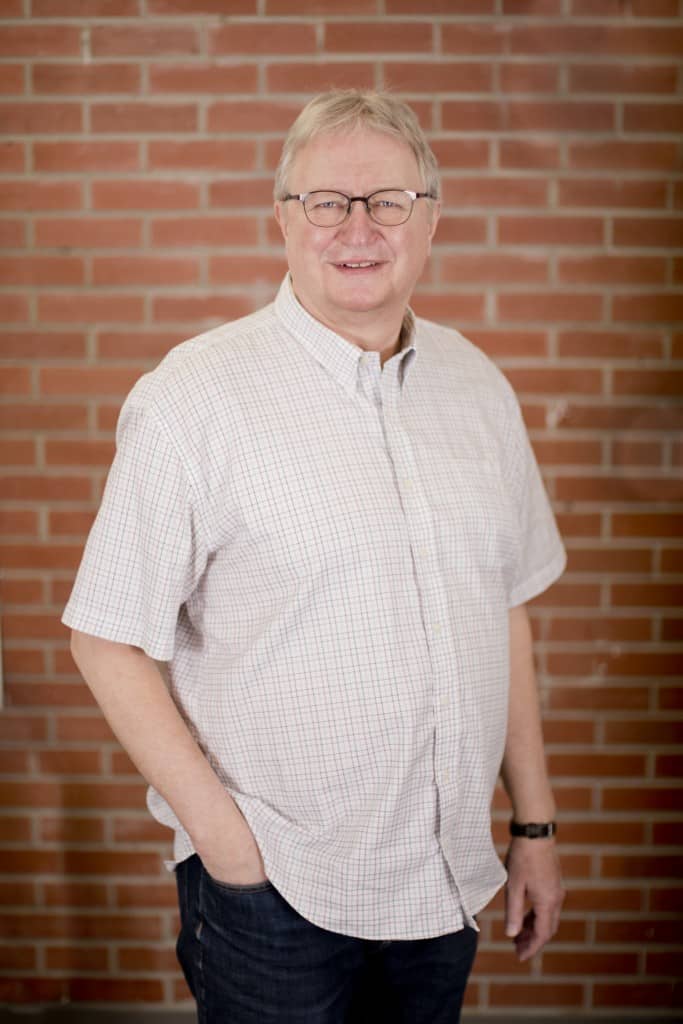 I am the Life Skills Program and WRAP (Wellness Recovery Action Plan) facilitator at CMHA Saskatoon, and have been for over 25 years. I, along with my partner Nancy, enjoy gardening and share our home with two dogs – Mr. Darcy and Jack.
I have worked with CMHA Saskatoon for over 25 years, currently in the role of Manager of Accounting and Administration. Over this time I have seen the growth of staffing levels with the demand to support those in the mental health community. For myself, whether working with clients, family members, volunteers, board members, funding agencies, community partners or the CMHA team, I have found the work extremely rewarding. No day is the same as the next!
Carolyn
Manager of Accounting & Administration