September 25, 2023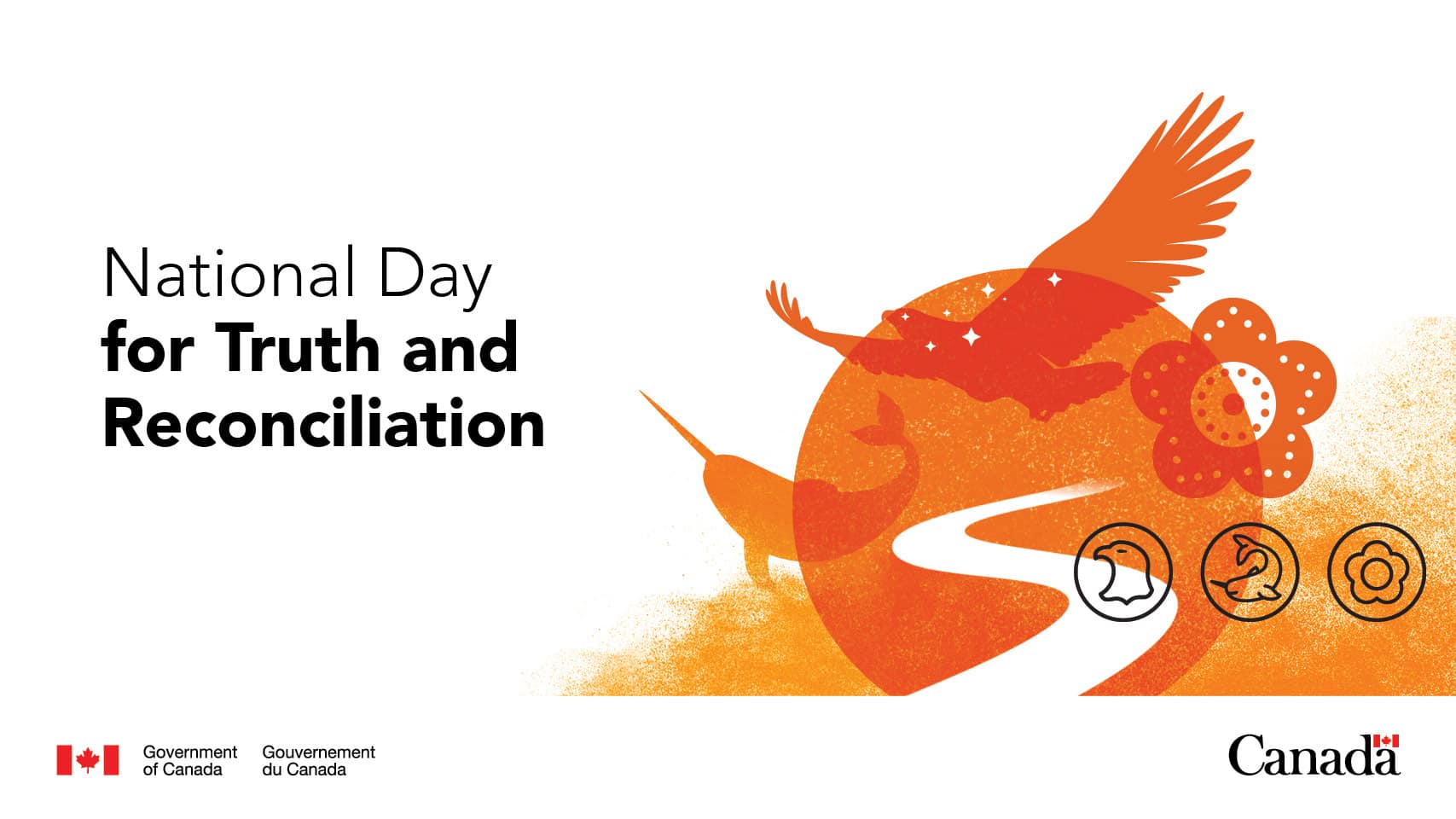 Thank you so much to the many organizations in and around Saskatoon who are providing, resources, events and education in relation to the National Day for Truth and Reconciliation on September 30th.
1. Reconciliation Saskatoon in partnership with City of Saskatoon – Your Local Government will be raising the Survivors' Flag on September 25th at 10 am.
"The Survivors' Flag is an expression of remembrance, meant to honour residential school Survivors and all the lives and communities impacted by the residential school system in Canada."
– Reconciliation Saskatoon
2. Explore your own personal commitment to reconciliation with this worksheet provided by Reconciliation Saskatoon. You can find more resources and classroom guides at beaconnectr.org.
3. Rock your Roots: Walk for Reconciliation will be hosted by Reconciliation Saskatoon and the City of Saskatoon on Saturday, September 30th in honour of the National Day for Truth and Reconciliation.
Pancake breakfast is at 8 am, and the walk kicks off at 10 am.
Find more info here: https://fb.me/e/wE1lf1fTG
4. "Every Child Matters" in Honour of Reconciliation Pow Wow will be hosted at SaskTel Centre by the Saskatoon Tribal Council over 2 days: September 30th and October 1st. There is no cost to attend.
5. Read the 94 Calls to Action from the National Centre for Truth and Reconciliation.
If you have more resources to share please email us at info@cmhasaskatoon.ca or let us know in the comments of this post!