January 18, 2023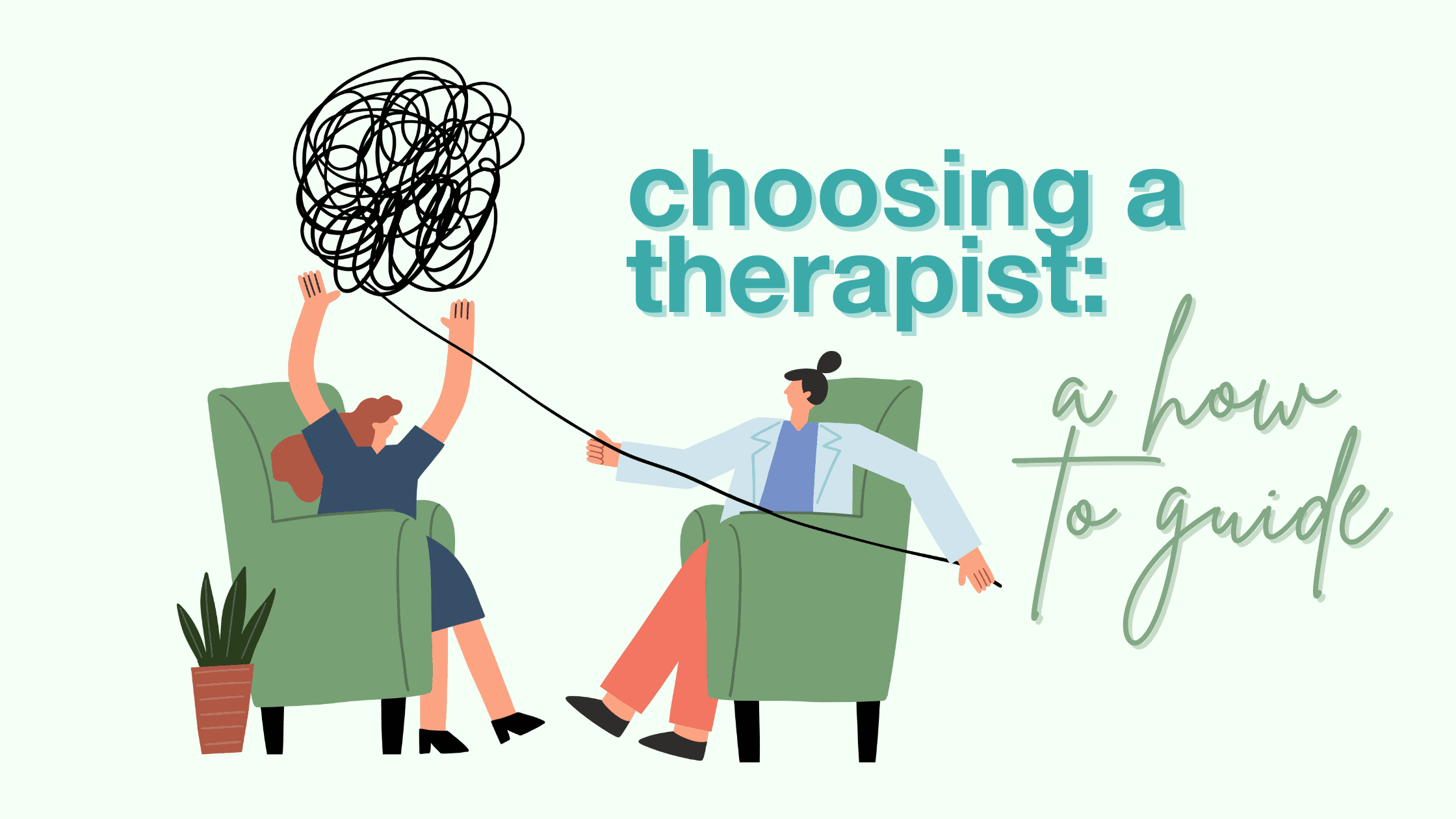 Our how to guide on choosing the right therapist for you!
What are your views on therapy?
Therapy can be incredibly helpful, but it's not for everyone. Therapy isn't the only way to seek support. Many find themselves turning to spiritual practices, physical movement or informal support groups. There is no right way to find support. What matters is finding the right support for you.

If you are comfortable with the idea of talking to a therapist, consider their qualifications.
What many people don't know is that just about anyone can call themselves a counselor with very limited training. Take a look at their credentials. Look for certifications such as CCC, RSW, MEd, MC, MPsych.
Do you require someone who specializes in a certain field? Many therapists offer free consult calls where you are able to talk about the support you are looking for. For example, not every therapist is qualified to provide support related to Post Traumatic Stress Disorder or Eating Disorders.

Are they covered by your insurance?
Therapy can be expensive, and paying out of pocket might not be within your budget. Most therapists are covered by insurance, but be sure to double check. With some insurance plans, you must see a registered psychologist in order to access your benefits.
Your workplace may also offer an EFAP (Employee Family Assistance Program) with access to a number of therapists. These plans usually cap out at a certain number of sessions, but can be helpful when dealing with general stress and anxiety.

Do you feel at ease?
Therapy can be nerve wracking. Many people experience nerves or anxiety before their first session – this is completely normal! However, you will find within a couple sessions if you 'click' with your chosen therapist. If not, keep looking! One of the most important parts of therapy is developing a trusted relationship with your therapist. So keep looking until you find the right one!