Million Steps for Mental Health 2022
January 20, 2022

-

March 31, 2022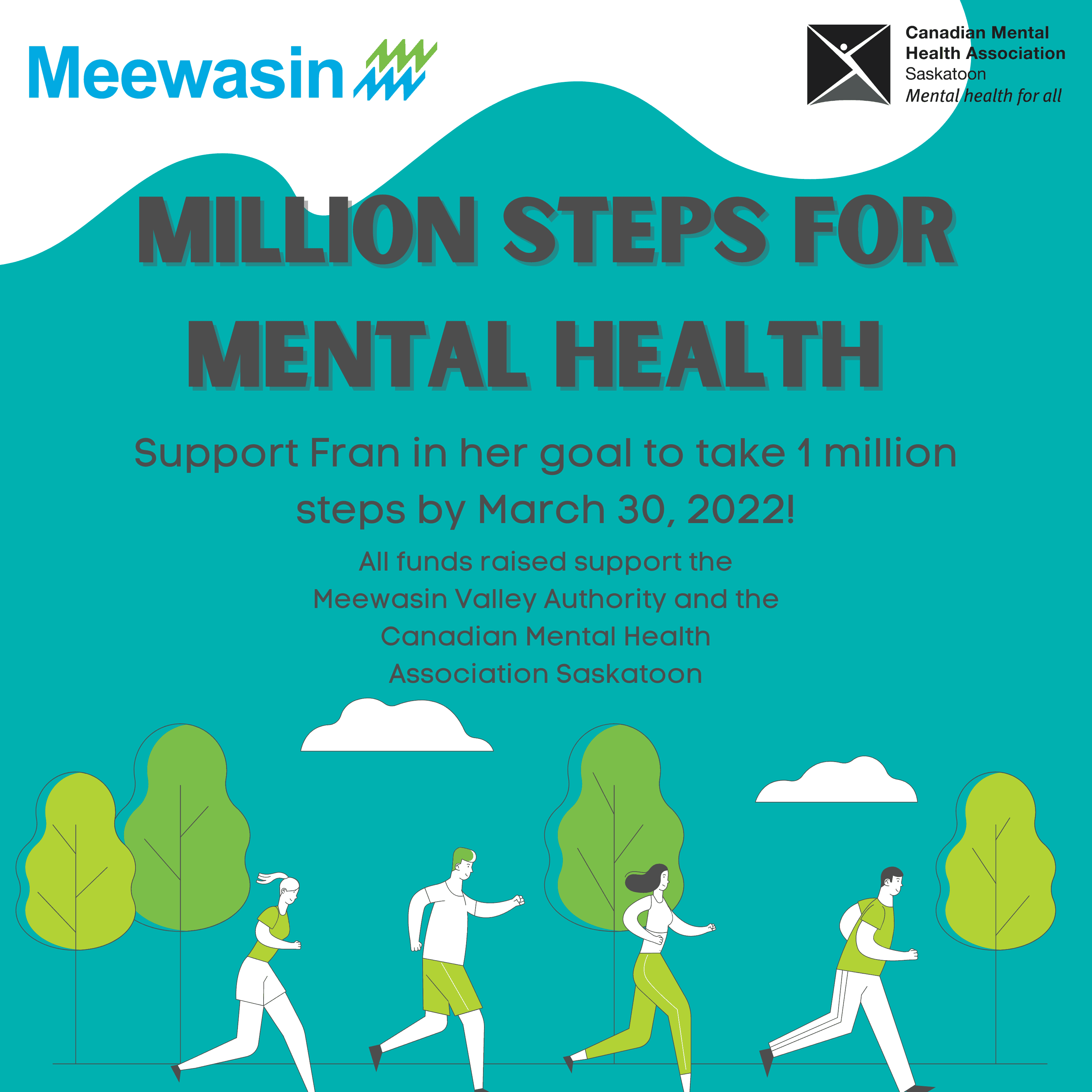 Get off the couch and on your feet!
Everyone knows that getting fresh air is great for your mental health. For one Meewasin Trail lover, spending time outdoors is about much more than being outside – it is about building connections in a socially distanced, pandemic world.
Frances has set a goal to walk a million steps on the Meewasin Trail in support of two local community agencies: the Meewasin Valley Authority and the Canadian Mental Health Association, Saskatoon Branch. Her goals are to raise awareness about the links between physical and mental health, highlight the importance of the Meewasin Valley, and raise donations for the non-profits, one step at a time.
As someone who has worked in the mental health field for years, Frances felt compelled to take charge of her own wellness through daily action. Frances notes it is not always easy, and "some days are tougher than others. Knowing I am walking for others gives me hope. With each step we take, we are doing something important for ourselves and those we love. My walks help me feel more grounded and capable of meeting the demands of life during these stressful and anxious times. When I feel better, I can help others feel better. It is one thing I can do to get through the day no matter how I am feeling."
For more information: 
OR