December 8, 2022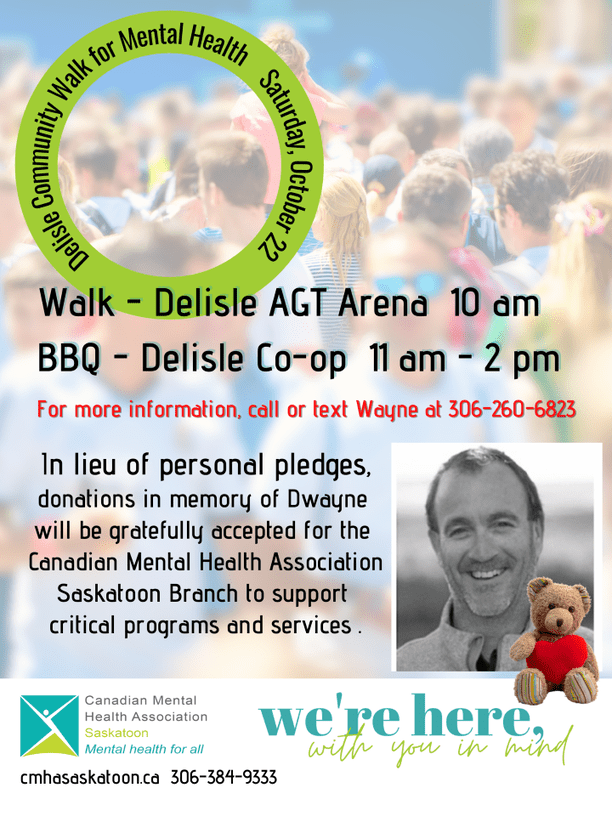 The Delisle Walk for Mental Health, held in memory of Dwaine Vandenameele, raised over $6,000 for mental health initiatives!
Angela and Amy Vandenameele (wife and daugher of Dwaine) thank everyone for supporting them through this event. They look forward to this becoming an annual event with benefits donated in support of people who need our help. 
The funds raised will support awareness initiatives focused on men's mental health needs and supports.