June 9, 2021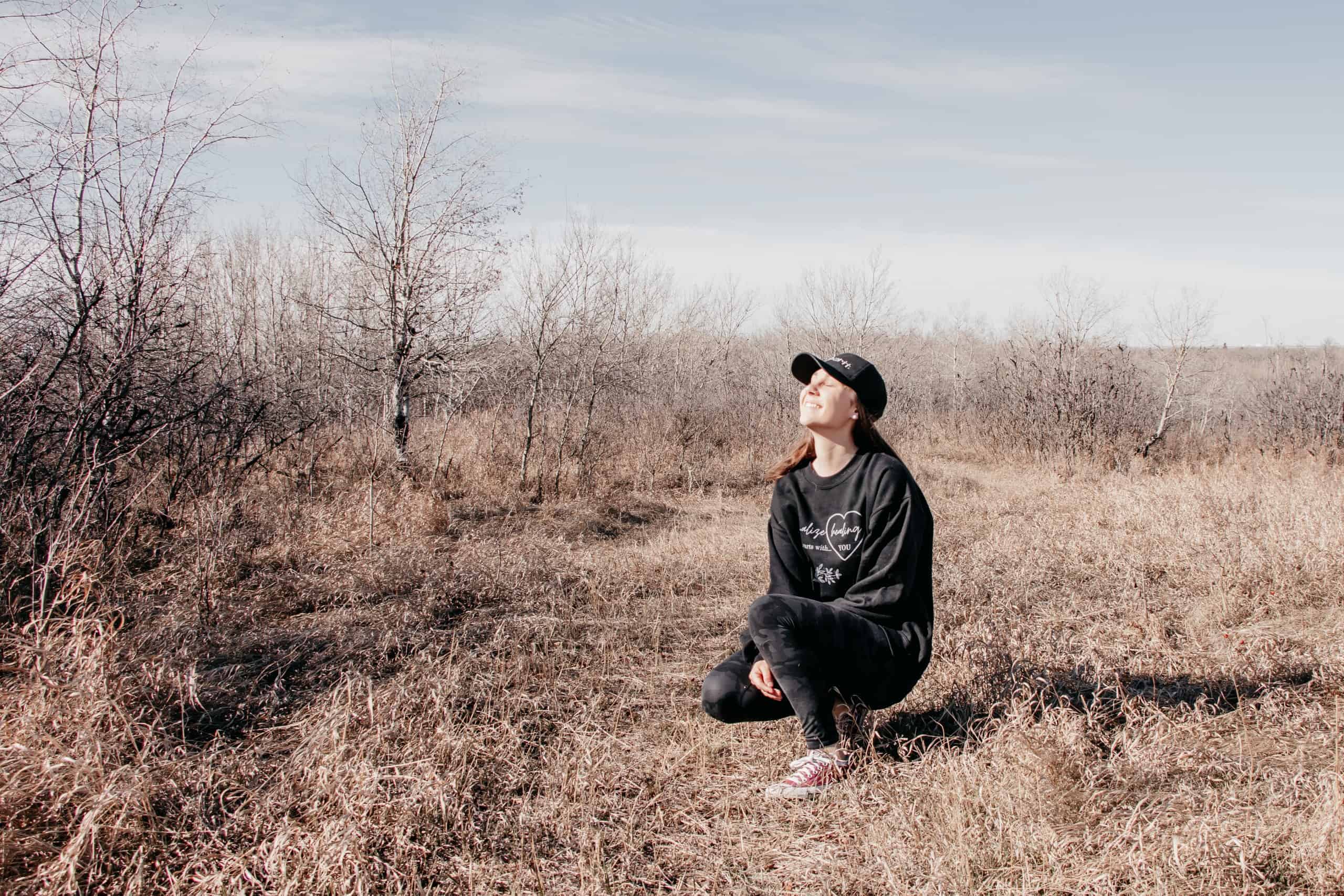 "I started a mental health campaign to raise awareness about the reality and the challenges. I also wanted to share with others that most people only show the highlights of their life on social media and that a lot of people are not open about their struggles. I started the campaign to help others see that more people go through tough times than we think. That it's okay to not be not okay. It's okay to take time to heal yourself. That it's not selfish to focus on your well-being so you can be better for those around you. 
I designed 3 different sweatshirts to represent mental health. One of my designs said, "Normalize Healing, It Starts with You." It had a picture of a person planting a seed and watching it flourish. My goal was to emphasize that we must take the first step in our healing process. We must take initiative into either asking for help or taking those steps needed to heal.
My second design said, "Healing is Beautiful." The design included a hand holding some dirt with the first leaves forming from the new plant. This symbolized that our healing process is in our own hands. And that this process is fragile. We must nourish ourselves and be kind to ourselves in order to bloom, It really is a beautiful experience. It can also be rocky, emotional, scary, and lonely at times. The design was meant to show that we must feel all these things in order to grow into the beautiful flower we desire to be.
My third design stated, "When You Heal, You Heal Those Around You." This couldn't be more true! By taking initiative on healing yourself, you're allowing others to do the same. You are breaking down the stigma of mental health. You are allowing those around you to seek help, educate themselves, and form a safe environment for others to come forward.
The campaign was 10 days long. In those ten days, I raised $500 dollars. More importantly, though, people viewed my posts, shared them, and connected with my story. People reached out and said, "me too." People said, "this hits home, and thank you for doing this." That is why I decided to run this campaign. It is also why I will continue sharing parts of my healing process when I am ready."
Thank you, Melinda, for your donation and for sharing your personal story with CMHA Saskatoon – we are so grateful for your efforts!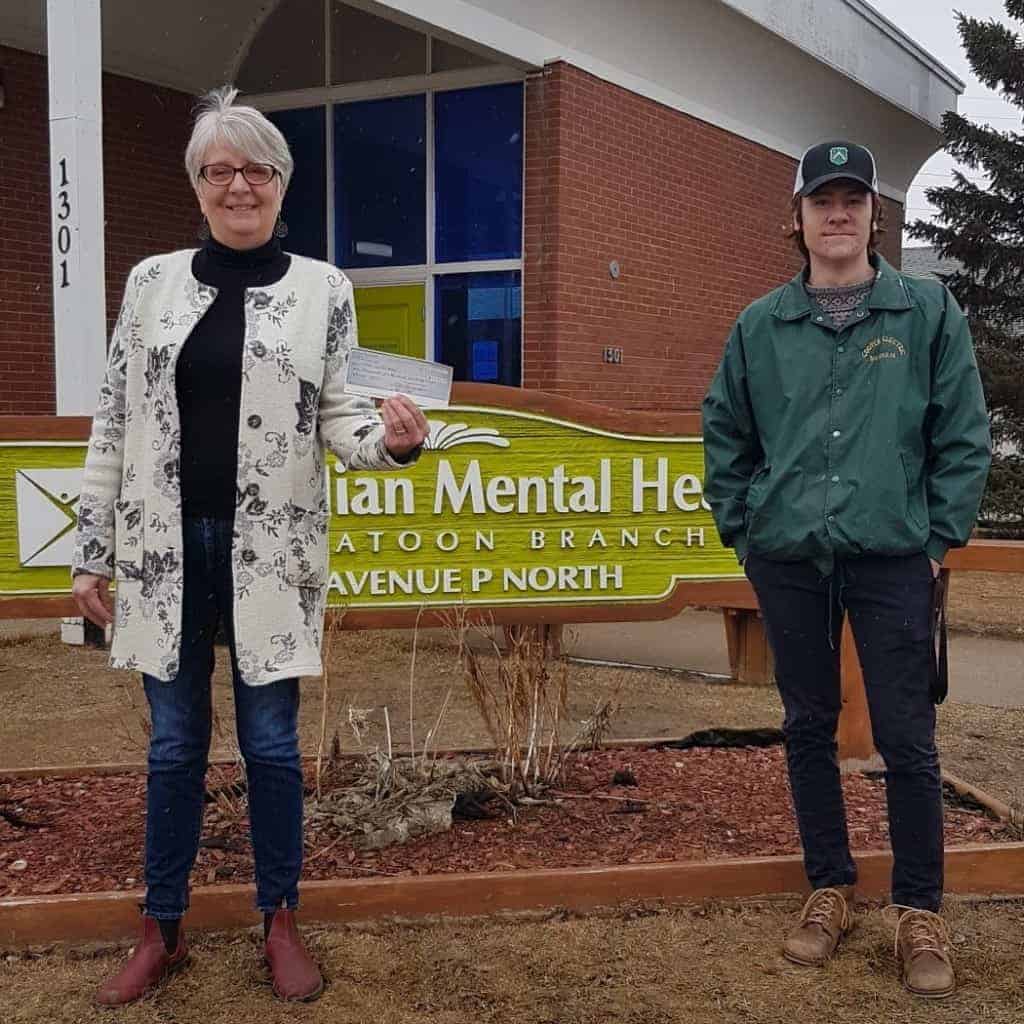 CMHA Saskatoon is so grateful to The University of Saskatchewan Ore Gangue for your generous donation of $1570 in support of our programs and services. The Ore Gangue was formed in January 1934 and has been the life blood of the University of Saskatchewan Geological Science Department since then. It is the oldest undergraduate society on the University of Saskatchewan campus. CMHA Saskatoon thanks Kale and his fellow "Gangue" members for their generosity.
Thank you to Toni Bryan, owner of Hometown Designs Ltd, who raised $4,500 through the month of February from the online sale of her "Cont;nue" branded T-shirts, sweatshirts and hoodies. Toni – CMHA Saskatoon is so grateful for your passionate response to people in need of our help during this pandemic.
Toni focused on the semi-colon image in the design to represent symbolically that there is hope for those with mental health issues. "The semi-colon is used as a message of affirmation and solidarity against suicide, depression, addiction, and other mental health issues. I believe it shows that your story and your life are not over," Bryan said. The shirts also featured the CMHA logo on the sleeve.
Bryan said she struggled with postpartum depression with both her children and was able to get help through her support network and by accessing resources in the community. However, she knew not everyone would feel comfortable doing this in a small town. She hopes to encourage others to reach out to CMHA Saskatoon if they ever need to speak to someone about a mental health issue. "I am a really strong believer in mental health and raising awareness," she said. "I know that especially in these times, so many more people are struggling."