April 13, 2023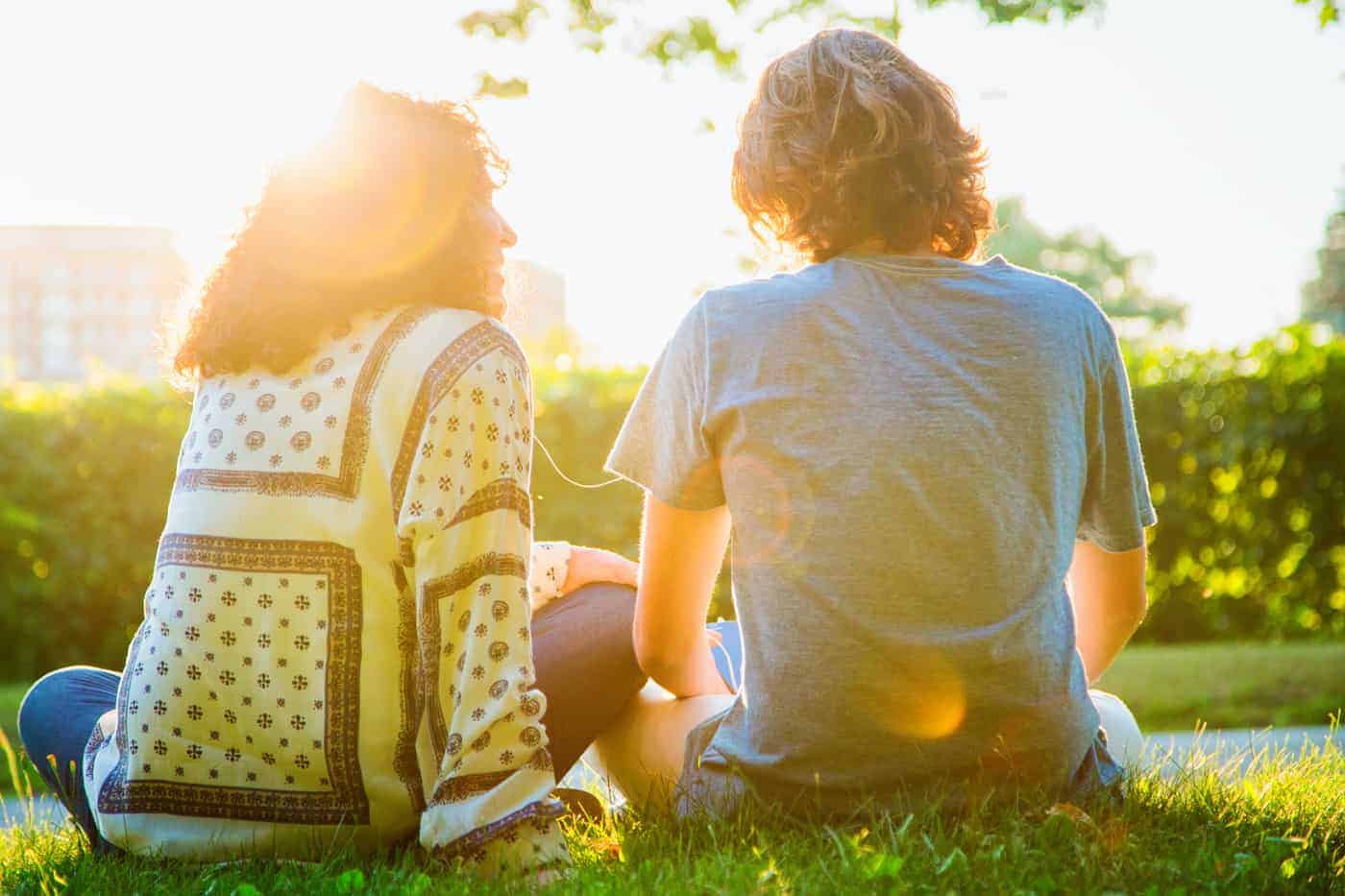 FOR IMMEDIATE RELEASE
CMHA Saskatoon and TeensTalk YXE Join Forces to Further the Conversation on Youth Mental Health
Saskatoon, Saskatchewan – Canadian Mental Health Association (CMHA) Saskatoon Branch and TeensTalk YXE are excited to announce their new partnership aimed at furthering mental health resources for teens in Saskatoon.
TeensTalk YXE was founded in October 2022 by Taryn and Pam Hutchings – a mother and daughter duo from Warman, SK. In August of 2022, Taryn suffered an extreme mental health crisis causing her to be admitted 12 times to the in-patient psychiatric unit, totalling more than 90 days in the hospital.
During this crisis, Taryn and Pam realized there is a gap in youth services in Saskatoon. Taryn longed for supports where she could connect with other youth struggling with their mental health. Together, they decided to create the support community and TeensTalk YXE was born.
Although Taryn was initially diagnosed with Generalized Anxiety Disorder and Obsessive Compulsive Disorder, with her symptoms becoming progressively more serious and complex. Eventually, a diagnosis of Functional Neurological Disorder was added.
After spending time at the Amen Clinic in Los Angeles, California, Taryn was given a new treatment plan that included medication adjustments in addition to other holistic therapies. This trip provided not only provided much needed answers but inspired them to come home to develop more treatment options in Saskatoon.
According to the Mental Health Commission of Canada, 70 per cent of persons living with a mental illness see their symptoms begin before age 18. It is estimated that mental illness affects 1.2 million children and youth in Canada.
Statistics Canada (2022) reports more than half (52%) of youth aged 12 to 17 viewed their mental health differently than their parents did, and nearly two-thirds rated it less positively than their parents.
Pam states "Through my career as a social worker, I have had the privilege of walking alongside people during their darkest days. When Taryn's mental health crisis began, I couldn't find anything that was a fit for our needs: a safe space for teens struggling with mental health to connect and a support network for their caregivers."
"I wanted to share my mental health journey to bring hope for those who are struggling so that they to know they can thrive despite having a mental illness," said Taryn Hutchings. "I'm very excited to continue going to the sharing circles we host each month because it makes me feel heard and validated knowing other teens who are also struggling with their mental health. I want to help others by creating a safe space for teens and disrupting mental health stigmas".
"We desperately need community based mental health services for youth in our city," said Faith Bodnar, Executive Director of CMHA Saskatoon. "When Teens Talk YXE connected with us, we immediately offered our assistance in establishing a vital support in Saskatoon. It's essential that our youth receive timely and appropriate mental health services. Not only is it proactive, but an investment in our future."
Through the partnership TeensTalk YXE will have access to the resources and expertise of a well-established mental health organization, helping them to expand their reach and impact. CMHA Saskatoon has begun to roll out youth mental health services and TeensTalk YXE proved to be a great fit with their strategic initiatives.
"We are thrilled to partner with CMHA Saskatoon," said Pam Hutchings, Founder of Teens Talk YXE. "Our organizations share a common goal of promoting mental health and reducing the stigma surrounding mental illness, and we believe that together we can make a real difference in the lives of young people in Saskatoon."
By joining forces, the two organizations hope to raise awareness about mental health issues and encourage more young people to seek the help and support they need.
About Canadian Mental Health Association Saskatoon Branch
CMHA Saskatoon is a non-profit organization that promotes the mental health of all people and supports the resilience and recovery of people experiencing mental illness. They provide education, advocacy and services to promote mental wellness, and work to reduce the stigma surrounding mental illness.
About TeensTalk YXE
TeensTalk YXE is a non-profit organization providing resources and support to young people in Saskatoon. Supports include monthly sharing circles for teens, providing awareness about teen mental health through story-telling and education, strengthening the understanding of caregivers on the importance of on-going dialogues with their teens and sharing their story in schools while providing resources and education on where and how to reach out for support.
Contact: Faith Bodnar, Executive Director, CMHA Saskatoon Branch, Inc.
Phone: 306-384-9333 Email: fbodnar@cmhasaskatoon.ca
Pam Hutchings, Co-Founder and Executive Director, Teens Talk YXE
Email: teenstalkyxe@gmail.com