September 2, 2021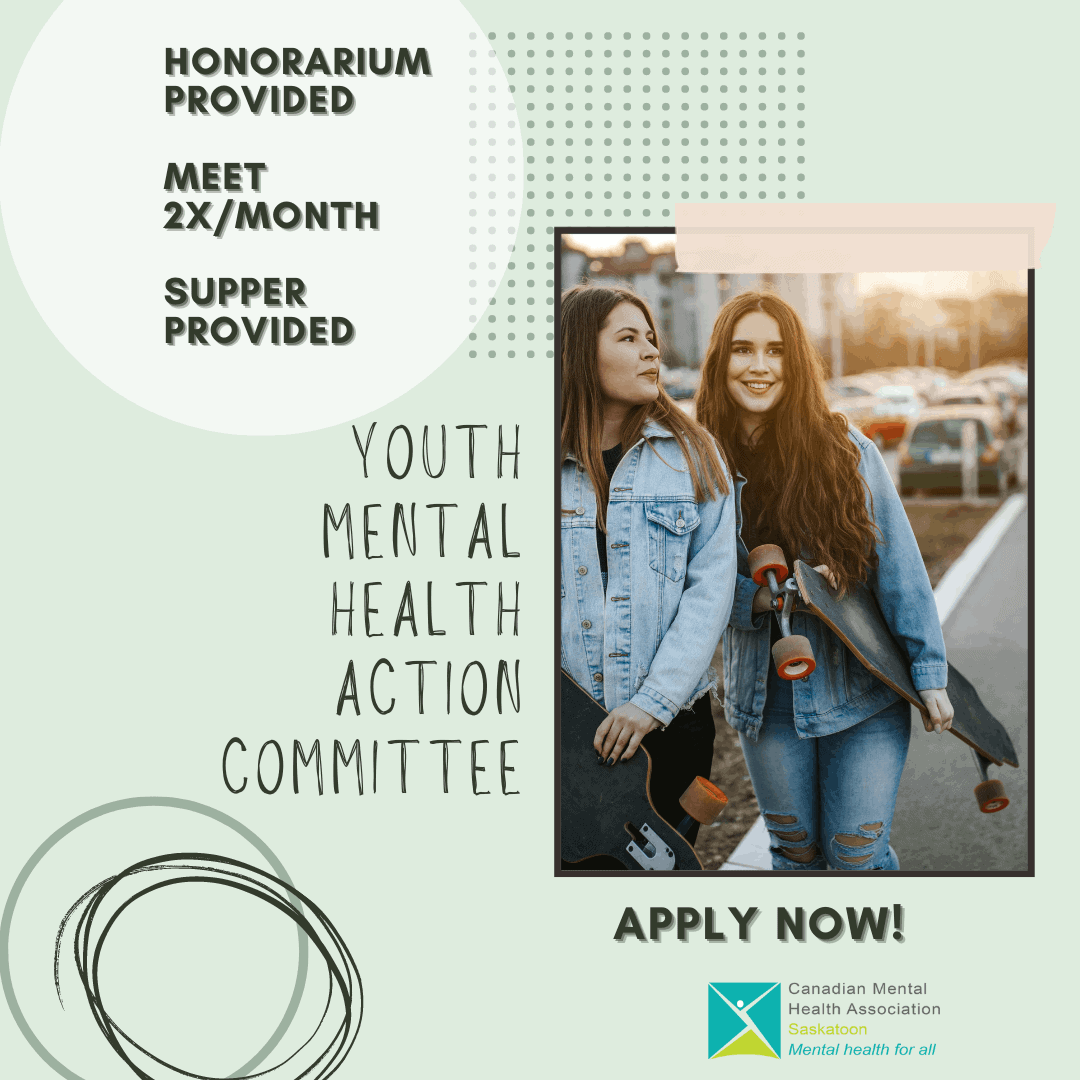 CMHA Saskatoon is happy to be taking steps toward inclusivity, starting with the youth in our community. It's important for us to connect, work and hear directly from you about what you want to see in your community.
So that's exactly what we're doing! The Youth Mental Health Action Committee (YMHAC) is looking for approximately 10 individuals between the ages of 14 – 18 who are passionate about advocating for youth mental health.
Interested but not sure about the commitment?
The committee will meet twice a month (in the evening), and will decide for themselves what they wish to focus on. Committee members will receive an honorarium in compensation for their time, supper is provided, as well as travel to and from meetings if needed.
If you or someone you know is interested in taking part please fill out the form below and send it to jneufeld@cmhasaskatoon.ca, or give Jenna Neufeld a call at 306-384-9333 ext. 229.
#youthmentalhealth #youthmentalhealthawareness #youthempowerment #yxeyouth